Most of the current research come from the US, UK, and Australia.  Local (i.e. Singaporean) evidence that can effectively persuade Singapore employers is still being built up.  Current local evidence consists of case studies from the SFFE Award, as well as SNEF's study indicating that every $1 spent on Work-Life reaps a return of $1.68.
UBS AG
Tan Tock Seng Hospital
Agilent Technologies Singapore
Cargill Asia Pacific Holdings
Cherie Hearts Group of Childcare Centre

UBS AG
In the past two years, UBS has won major awards recognizing its efforts in promoting healthy living and a family-friendly culture. UBS was a winner of the Singapore Health Award (Bronze) in 2003, and winner of Singapore Family Friendly Employer in 2004. The driving force behind their family friendly efforts is their belief that this will help to attract and retain talent. Besides strong support from local, regional and global senior management, the more important driver to provide family support to employees is a business formula – happy employees equals effective employees.
UBS is committed to nurturing a dynamic, flexible work environment that fosters creativity and innovation. At the same time, it values diverse perspectives. Thus, it places a strong emphasis on being the workplace of choice for its employees. It strives to cater to the different family requirements of its staff across all levels and continually works at improving work-life effectiveness.
Since 1995, UBS has been operating a flexible benefits program which allows employees to tailor their benefits portfolio according to their needs. They are given a "Spending Account" which allows them to choose the level of medical and life insurance coverage they need. In addition, they can claim for childcare and eldercare expenses under the Spending Account. The primary driver of these plans is to allow employees to optimize the benefits available, and to have alternative choices if their spouse has a similar plan in another workplace.
UBS also provides a wide range of employee support services. These include monthly lunch talks on family life education, sports and recreation events, concierge services and the Employee Assistance Programs (EAP) which is a completely confidential access to counsellors and specialists for assistance on any life situation. In keeping with the need to help employees stay healthy, fitness and exercise programs are organised regularly throughout the year. Every Wednesday is Fruits Day where every staff is given a packet of fruits delivered individually to their desks. Recently, a Nursing Room was added based on feedback from employees.
UBS ended their sharing session with MOM officers with a quote from Arthur C Clarke "The only way to discover the limits of the possible, is to go beyond them, into the impossible". The leading position of UBS in talent attraction and retention in the banking sector is a clear testimony of its constant effort to test and work out ideas for the benefit of all employees.

Tan Tock Seng Hospital
Tan Tock Seng is Singapore's second largest hospital, with specialty centres in Rehabilitation Medicine and Communicable Diseases. The hospital has a tradition and history steeped in family values and heritage, a core value that can be seen in the health benefits and workplace events extended to family members. Tan Tock Seng believes that employees who are well supported with support services will be freed of domestic concerns, and are able to concentrate and contribute effectively at the workplace.
To achieve this aim, the hospital has introduced family friendly policies, and also supporting physical infrastructure like infant-care centres. Convenience services such as car wash facilities are provided to help staff manage mundane affairs more quickly, allowing them to have more time at work and to spend with their families. The hospital also introduced family education to create awareness amongst staff, on how to empower and strengthen family ties. Free counselling is also provided to help staff manage staff-supervisor grievances, as well as personal problems that will affect work performance. The efforts of Tan Tock Seng have paid off, with increased job satisfaction and morale, with more than 65% of employees happy with the workplace.

Agilent Technologies Singapore
Agilent is a global technology leader in communications, electronics, life sciences and chemical analysis. Agilent Technologies reflected their commitment to work-life harmony with an array of services. Besides providing subsidized family insurance programs, workplace health programs targeting both employees and their families are popular at Agilent, where employees enjoy a fully equipped gym. There is also a variety of resource and referral services for employees with dependent care responsibilities to work effectively with minimal share of personal problems. Employees can also bring their children to work on Children's Day.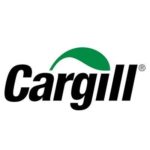 Cargill Asia Pacific Holdings
Cargill Incorporated is an international provider of food, agricultural and risk-management products and services. Cargill has in place a flexi-benefit system, where the core benefits are fully provided by the company and employees can choose the miscellaneous benefits according to their needs at different stages of life. Family members are also invited to participate in company events, at free or heavily subsidized rates. These events include Family Day, educational tours for children, parenting workshops. One innovative scheme is the Family Week, where employees can leave office one hour earlier and spend extra time with their families, which will help family bonding, and in the longer term, family support so that they can perform their best at work.

Cherie Hearts Group of Childcare Centres
The Cherie Hearts Group is an alliance of companies providing early childhood education and related consultancy services. Due to a high proportion of Cherie Hearts' employees being mothers with young children, the organization offers a wide range of services to help staff manage family commitments. All staff are allowed to send their children to any Cherie Heart Branch without charge, saving at least $500 per month on childcare arrangements. This is in addition to various flexible work arrangements, and personal development program to constantly get staff's feedback to improve resource planning and buy-in. In addition, employees and their family members are entitled to free annual health screenings and group insurance coverage, as well as a variety of family outings and healthy lifestyle activities.